You may be wondering, "Is Redbubble legit?" Having multiple streams of income is the best way to increase your earnings potential.
Adding a side hustle that you can work on in your spare time is ideal, but you may not have the startup money needed to begin certain businesses.
Redbubble is a business you can begin completely for free, but is Redbubble legit?
What is Redbubble?
Redbubble is a marketplace that allows artists to upload their designs to a wide range of products.
You can sell Redbubble stickers, shirts, face masks, mugs, water bottles, bedding and a variety of other art.
Since Redbubble is a print-on-demand business, artists won't have to put out any of their own money to have products made, and they won't have to store any of the products in their own homes.
How Redbubble Works?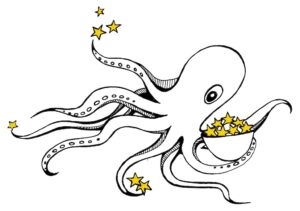 Customers shop on Redbubble and when they purchase a product with your design on it, Redbubble creates the product and ships it directly to the customer for you.
You, as the artist, then earn a percentage of the sales price.
Redbubble automatically sets your commission at 20%; however, the company does allow you to adjust this percentage to earn more on each sale.
Keep in mind that if you choose to increase this percentage, the price of the product will increase as well, making the product less desirable to those who are looking for a good deal.
How Do You Get the Most Out of Redbubble?
Here are a few tips that will help you get started with Redbubble, so you can begin earning extra each month.
Choose a Niche: The artists that make the most money on Redbubble have a niche that they stick to. They may specialize in floral designs, beach prints, or catchy phrases. Consider what you are most passionate about and who your target audience is going to be.
Create a Unique Store Name: Make sure the store name matches the niche you're going with and that the name is easy to remember. This helps repeat customers find your store with ease. The name can be something simple, like "Floral Designs 4 U" or "Cute Animal Prints."
Create Original Designs: You can snap pictures with your camera or phone and use those for your designs, or create your own designs in a program like Canva. The important thing is that you obey all copyright laws and licensing agreements. If you use another artist's image in your design, make sure it is listed as "free for commercial use." Pixabay has plenty of these types of images; however, it's always best to use your own pictures and designs.
Take Time to Size Your Designs: Once you upload your design, you'll need to take time to size the design to fit each product properly. The system doesn't automatically do this for you and you want each product to look its best. Redbubble makes it a cinch to resize the designs and see how they look on each product. It's just time consuming if you want your design on all of the available products.
Perform Keyword Research: If you want buyers to find your designs, you'll need to add relevant keywords. There are plenty of keyword tools you can use, but I like to use keywordtool.io for my projects. Incorporate the keywords you find in the design name and product description boxes, as well as the box that allows you to add your tags (keywords).
Follow Others: Browse through Redbubble and begin following other artists. Most of the time, these artists will follow you back. They may even favorite some of your designs. The more followers and favorited product designs you have, the better chance you have of Redbubble noticing your store and then promoting your products.
Advertise: Sales will be slow if you don't take time to advertise your Redbubble store. Fortunately, there are plenty of ways you can advertise your store for free. Many Redbubble artists use Pinterest with great success. You can set up a Pinterest account for free. You can also start a Facebook page, or use other social media accounts to get the word out about your products. Redbubble even makes it easy to share your products to social media platforms, so this task can be completed quickly.
How Do You Succeed With Redbubble?
As with all other businesses, you'll want to create a few goals and a schedule to meet those goals.
Perhaps you have a goal of uploading 10 designs per week. In this example, you'd want to block off 30 minutes per day every Monday through Friday to upload two designs per day.
Then, at the end of the week you would have met your goal of uploading a total of 10 designs.
You'll also want to block off 15 minutes per day for following other artists, and for advertising your products. You can do this right after you submit your designs, as the products are typically live just a few minutes after you upload them.
We have a line of planners for bloggers, affiliates and content creators that would work well for listing your design ideas and for checking off the social media boxes as you post them.
I love a good planner, as it keeps me organized. I find that I am more efficient and get done my tasks much faster.
Conclusion: Is Redbubble Legit?
Yes, Redbubble is 100% legitimate. All online businesses require work in order to succeed, and Redbubble is no different.
This print-on-demand business, however, is great for individuals who don't have any start-up capital, but have time to create and promote their own online store.
Are you a visual learner?
We also have this content over on our YouTube channel.
Redbubble Review: Free Side Hustle to Earn Extra Income Online