You may be wondering what is GTC in the stock market? Today, we'll answer that question in a way that is easy to understand.
The price of a stock can change in a matter of seconds or less. A trader or investor who has done his research will have a specific price in mind at which he wants to buy or sell a stock.
During times of heavy trading, prices can fluctuate wildly. Buying or selling at a specific price can be like hitting a moving target.
Even when the market is more subdued, investors who have other jobs may not be able to monitor the stock market during its open hours, and therefore are not able to make a trade when their stock hits their desired price target.
For these reasons, brokerages offer special types of orders and lengths of time that these orders can be active.
What are GTC And Day Orders?
A GTC, or "Good 'Til Cancelled" order, is just as its name implies.
An order to buy or sell a stock is typically active from the time it is placed until the market closes at the end of the day (referred to as a "day order").
If the order hasn't been executed by the time the market closes, most brokerages default to terminating open orders.
These are considered to be "day orders" which are automatically cancelled at the close of the market day if they are not filled.
A trader may try to place a bid that is lower than the current stock price, or he or she may offer a price above the current stock price.
For that reason, the trader will want the order he has in place to remain active, even if the criteria to fill the order wasn't met during that day.
By specifying the order as a GTC order, the order will continue to be active during the next trading day and beyond, until the order is either filled or cancelled.
Consider Also:
What Stocks Pay Dividends: How to Build Wealth Through Dividend Stocks
How to Find Undervalued Stocks for Your Stock Portfolio
How Long is a GTC Order Good For?
Theoretically, a GTC order can remain active indefinitely, and terminate when the order is filled or cancelled by the trader.
However, some brokerages limit how long they will keep a GTC order open.
This may be a matter of days, weeks or months, though it is unlikely a trader would keep a resting order in play for such long periods of time, since the price a trader is hoping to enter or exit a position will eventually no longer be a price that would make sense, and an order with different price targets would need to be entered.
There are also some unique circumstances that can cause the automatic cancelling of a good-til-cancelled order.
If a company decides to do a stock split, for example, any GTC orders may be automatically cancelled.
Also, if a trader does not log into his or her brokerage account within a specific period of time, such as 90 days, the broker may cancel any existing GTC orders in that person's account.
The issue of an extra or special dividend by a corporation may also trip a GTC cancellation.
How Does A GTC Order Work?
For a buy order, the trader places his order, which can be a "market" order (one that is filled immediately, regardless of the price of the stock), or a "limit" order (where the order is only filled at a specified maximum price the trader will accept).
The trader can specify that the order is GTC. Good-til-cancelled limit orders can be placed when setting up sell orders, too, where the trader sets the lowest price that he is willing to accept in which to sell the stock.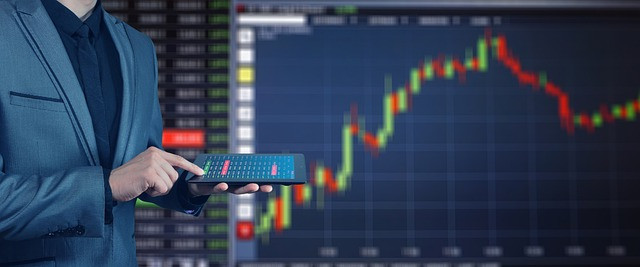 Learn How to Use GTC to Your Advantage
Here's a quick video that explains what GTC is and how you can use it to your advantage.
In Conclusion
Be aware that GTC orders are only active during regular market trading hours.
They will not be executed during after-hours trading, regardless of whether or not an order's criteria is met.
The GTC order becomes active again at the open of the market on the next business day.
Using a GTC order helps traders enter and exit trades at prices they want, without having to sit at a computer all day.